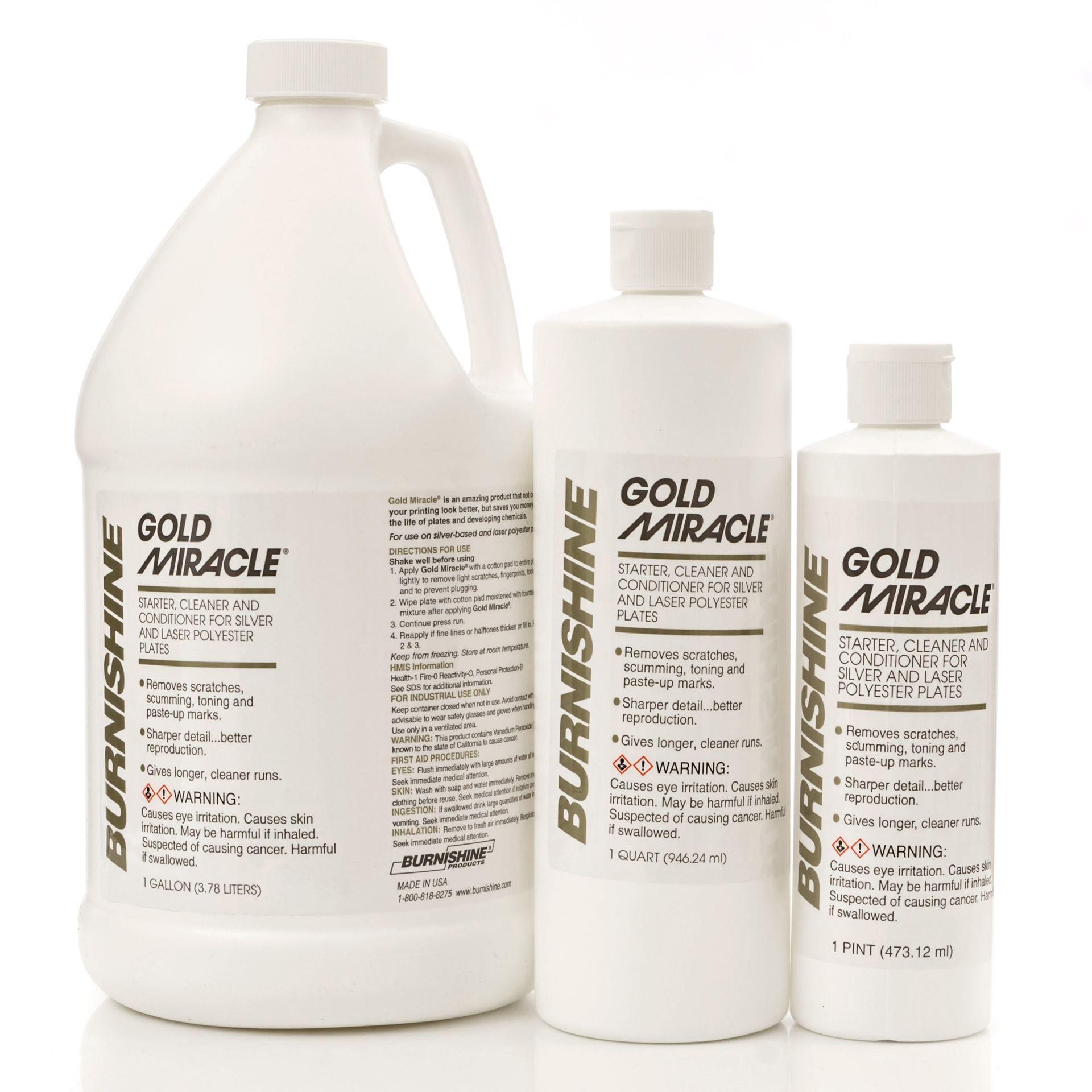 Q. What does Gold Miracle do & what problems does it solve?
A. Gold Miracle cleans, conditions and removes light scratches from silver and laser polyester plates. It will help prevent:
Toning & Scumming: removes toner scatter on laser plates; preps plate to make it more ink and water receptive.
Plugging: helps halftones stay open, which makes printing look better.
Poor run length: improves run length by extending the life of the plate.
Haz-mat fees: non-flammable, and biodegradable.
Zero VOC's.
---
Q. How do you use it?
A. Apply evenly to entire plate before printing. Rubbing lightly will remove light scratches. If lines or halftones thicken or fill in during printing, stop the press and clean plate with Gold Miracle. Continue press run.
---
Q. What plates can use Gold Miracle?
A. Silver paper plates, silver polyester plates (CtP and analog), polyester laser plates such as Hurst SmartPlate, and Genie laser plates.
---
Q. Is it better than using regular plate etch or wetting the plate with water?
A. Yes! Wetting plates with etch, a fountain solution mixture, or water won't remove light scratches, and don't do as good a job creating the proper water/ink balance. Some printers have told us they only need to apply Gold Miracle once whereas other products they've used may take several applications to achieve results.