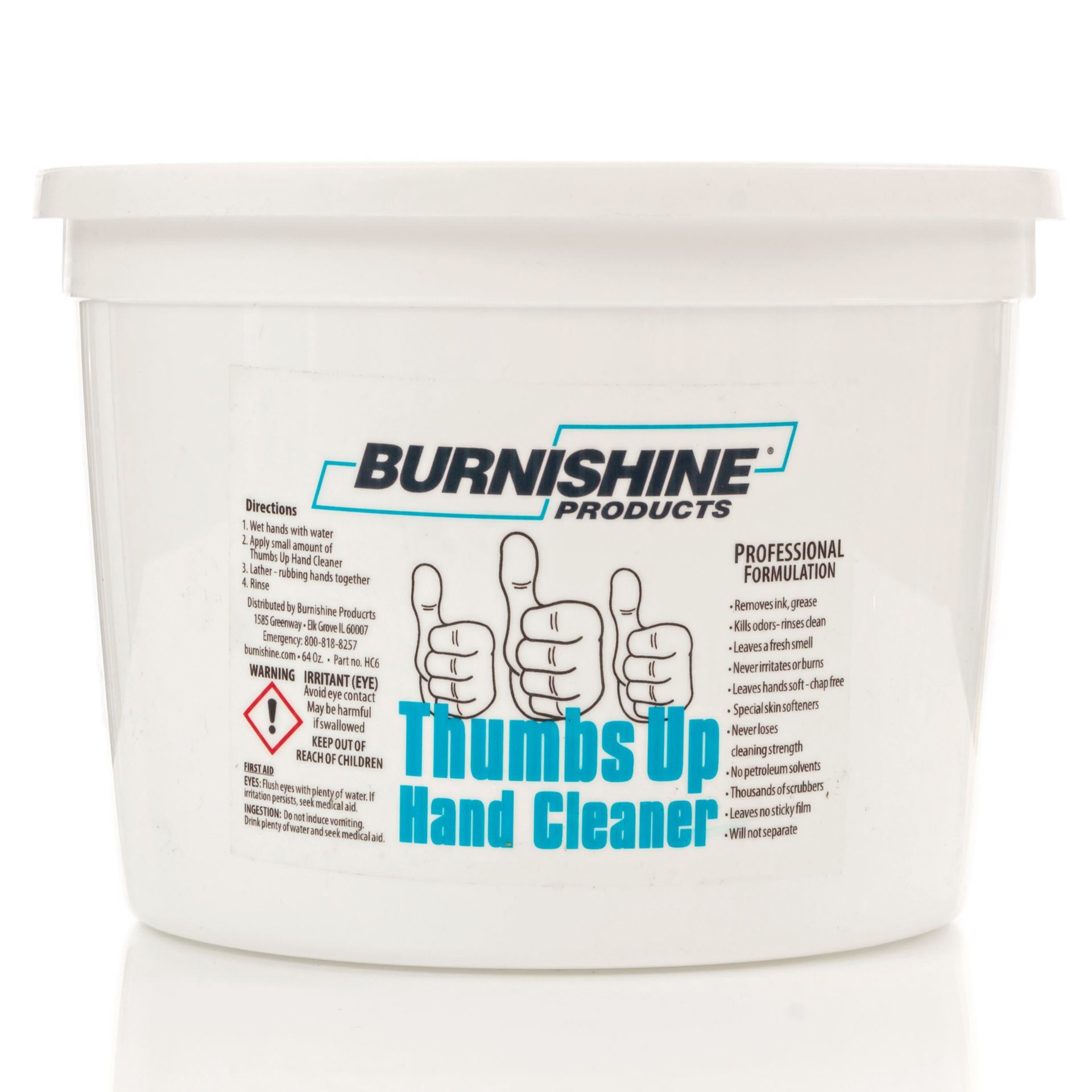 Q. Why should you buy Thumbs Up? What makes it different?
A. All hand cleaners do a good job of removing tough ink, grease, dirt and stains. But Thumbs Up:
Can keep sinks and pipes clean.
Won't leave a residue on hands.
Contains unique soft polymers that won't scratch skin, and won't contaminate waterways.
Won't separate in hot climates.
Exceeds California VOC standards.
Was recognized and awarded Top Product in 2013 by Quick Print magazine.
Is solvent free.
Is very economical. A little goes a long way!
Has a fresh, clean fragrance.
---
Q. Why won't the polymers in Thumbs Up contaminate waterways and why is that important?
A. Microbeads have become very popular in hand cleaners, but the truth is, many are so fine they cannot be filtered out by water treatment plants. These particles end up in your drinking water, and are consumed by local fish and wildlife. Fortunately, microbeads are being phased out over the next year or so, but using Thumbs Up now ensures you are using a safe, effective product that won't contaminate the environment. Our polymers can be filtered out of water supplies.
---
Q. Do you it the same as other hand cleaners?
A. You only need about a 1/2 teaspoon to clean the dirtiest hands. Rub as normal and rinse with water. Even though it might feel gritty, the polymer scrubbers won't hurt your skin.
Printers can benefit from our line of plate and roller cleaners, fountain solutions, and pens